Hammerware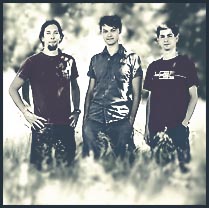 We are a small indie studio of three guys with a handful of talented friends which help us in various art disciplines. Members of our team are true indie veterans with the oldest game released in 2001. We have collective experience with multiple genres.
Hammerware is one of technocratic game producers. Alma mater for us and many of our friends is Informatics on Masaryk University where we met. Like Gregor Mendel, the founder of genetics, we are working in Brno, Czech Republic (EU).
Friends: Amanita Design, Bitfield, Handjoy, Pavel Tovarys, 3D People, 3Dvision.